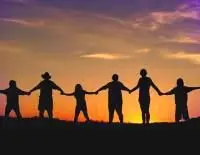 We are a group of independently practicing licensed therapists in Montgomery County providing services to individuals, couples, families and groups. While we all work with mood disorders such as anxiety, depression, and bipolar/manic depression as well as life transition issues, we also have specialties. This is a summary of our experience and areas of interest, please be sure to visit our personal pages for more in depth information.
Heidi van der Walde LCPC . As a therapist with more than 20 years of experience, I enjoy working with individuals from all walks and stages of life. I have a strengths based perspective to help move you forward. I am eclectic in my approach and I conduct in-depth assessments to quickly identify core issues. We will work together to develop an individualized plan. My list of specialties incude:
Couples, Marriage and Family Therapy
Career Counseling and Work Place Issues
Managing Stress and Anxiety; Incorporating Mindfulness
Trauma Treatment and EMDR
Building Confidence, Self-Esteem and Assertiveness
Patricia DeCesare, LCSW-C . I have worked in the field of social work for over fourteen years, providing counseling to individuals and families. I utilize a combination of approaches and techniques, helping you to move forward in a safe and nurturing environment. My specialties:
Self-Care
Relationship Issues
Life Adjustment/Transitions
Parenting Support
Tracey Butler, LCPC.
I integrate a variety of therapeutic techniques but I tailor my approach to the individual. I have a background in pastoral counseling and enjoy working with spiritual issues which we can integrate into the therapy process if you choose to do so. My specialties:
Women in Recovery
Life Transition Challenges
Obsessive-Compulsive Disorder (OCD)
Adolescents and Families