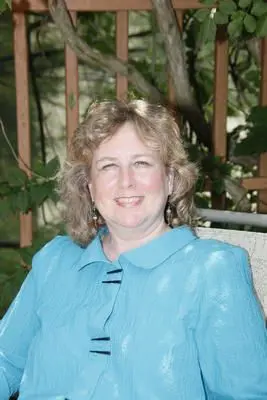 Click here to learn more about Stress Management
As a therapist of more than 20 years, I have worked with individuals, couples and families from all background and stages of life; to help clients achieve their goals and experience more personal fulfillment. I recieved my graduate degree in counseling psychology from Lesley University in Massachusetts, Completed a clinical fellowship from Harvard University in Massachuestts, and received post-graduate training from Johns Hopkins University In Maryland.
I am experienced in succesfully treating individuals with stress, anxiety, depression, bipolar disease and obsessive-compulsive disorder; and I have training in EMDR, an effective treatment for trauma and unresolved issues. Since the link between stress and the impact upon the body has been well documented, I incorporate effective mind-body techniques such as mindfulness, meditation, imagery and other stress management strategies into my practice. Many clients report an increased sense of well being even after one session!
As relationships are at the heart of most issues, I enjoy working with couples to help them achieve greater insight and understanding into their dynamics and gain greater communication and intimacy. I also help individuals improve relationships in all areas of their lives, so they can communicate with greater assertiveness and self-esteem. At times, clients decide that the relationship is not in their best interest and I assist with the process of setting limits and boundaries as well as separation and divorce, grief and loss.
I am down-to-earth, warm and approachable. Over the years, what I've heard repeatedly from clients is that they found therapy helpful in large part because they learned they could share, gain insight and hear objective feedback from an therapist who truly listened to their needs and concerns and was interactive and responsive, caring, and non-judgemental.
I operate from a strength-based perspective to move clients forward toward resolving issues. I work with individuals, couples and families to develop or hone more effective coping strategies. I am electic and l blend many different theoretical perspectives into my work. I am holistic in my approach and I assess the whole person to insure the most effective treatment. I listen attentively to your needs and customize the therapy to the unique needs of the individual, couple or family.
In addition to clinical counseling, I also have a background in career counseling. I work with individuals in the midst of career transition, helping clients ind solutions to on-the-job problems, conduct career exploration, job search strategies, resume writing and interview techniques.
Payment/Insurance Information:
I am currently paneled with Blue Cross Blue Shield PPO only and Cigna PPO and EAP, but am happy to work with clients via out of network benefits. I accept cash, checks and credit cards (many clients are able to utilize their HSA accounts to pay for therapy).
Please note that couples and marriage counseling as well as career counseling is not covered by insurance. Family and couples counseling, and career counseling require specialized training and experience and more time than insurance companies allow in a traditional 50-60 minute session.
Fees: Initial Consulation $ 150.00
Ongoing Sessions: $ 135.00
Couples Counseling: $ 135.00- $ 150.00 (75 minute session)
Please contact me for your free telephone consultation. I can be reached via phone or e-mail. My office number is
(301) 869-1334
. My e-mail address is
[email protected]
. I generally return telephone calls within 24-48 hours. I look forward to working with you on your journey toward a more peaceful and satisfying life!